​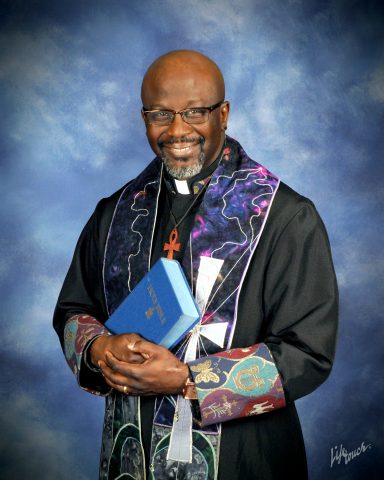 ​
The Reverend Dr. Ronnie A. Hankins Sr.
Pastor, Trinity Presbyterian Church
Baltimore, MD
Rev. Dr. Hankins lives by the following motto:
Every circumstance whether it be positive or negative, is an opportunity to exercise our faith and trust in the Lord. Therefore in all things - no matter what your circumstance may be...Always Be Encouraged -- for God will never leave you, nor forsake you!
A native of Somerset NJ, Rev. Dr. Hankins has served as pastor of Trinity Presbyterian Church since September 1, 2003 and currently resides in the city of Baltimore, MD with his lovely wife, the former Ms. Linda P. Jones of Williamsburg, VA. Together they share five children (one of them deceased). Reverend Dr. Hankins was formerly the pastor of Woodville Presbyterian Church in Richmond, Virginia where he served full time as pastor for nearly three years before being activated from the reserves to active duty military service in support of the war in Iraq. Rev. Dr. Hankins has also served Zion Hill and Oak Grove Presbyterian Churches in Amelia County VA, as well as Bethesda Presbyterian church in Nottoway VA.
Rev. Dr. Hankins retired from the U.S. Armed Forces in 2005 after having served a total of 23 years of military service which included:
13 years as a U.S. Marine.
6 years in the U.S. Naval Chaplain Corps
4 years as a U.S. Air National Guard Chaplain.
Educational accomplishments include:
Bachelor of Science Business Management from Park University, Parkville, MO. (Magna Cum Laude)
Master of Divinity – Union Theological Seminary and Presbyterian School of Christian Education, Richmond, VA.
Master of Science in Adult Education - Coppin University, Baltimore MD.
Doctor of Ministry, Regent University, Virginia Beach, VA
Rev. Dr. Hankins is a dedicated pastor, loving husband and devoted father. He truly loves the Lord and holds a deep-seated passion for serving God's people.